---
Hill Country REACT, Inc., is made up of volunteer radio operators interested in radio communications, who are committed to public service and emergency communications. REACT is a 501(c)3 non-profit organization. Donations are tax deductible if you itemize on your tax returns.
In 2010, we changed our Amateur Radio Station License to K5HCR, but we still need to update our header on this website, sorry. It's in Flash, and we need to reinstall our Flash Editor program to update it properly.
---
DONATIONS ACCEPTED VIA PAYPAL OR U.S. MAIL
To make a donation to REACT, please use the DONATE button shown on the left margin to utilize PayPal and any major credit card. Enter the reason for donation in the "item" field, and/or send an email to donations@hillcountryreact.org
---
Monthly Meeting - Fourth Wednesday @ 7:00pm

Meeting Location: We've had to change our meeting location to a nearby restaurant in Bulverde on the corner of Hwy 281 & FM1863, near the the Chevron Gas Station. The exact location is the Picadillo Mexican Restaurant, 30089 US Highway 281 N Bulverde, TX 78163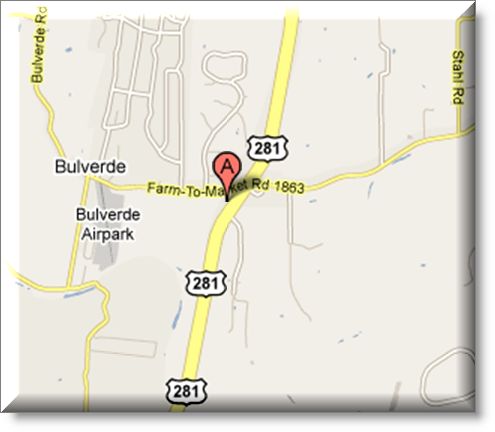 2012 Membership Dues are now Past Due -Please mail your dues to the address shown at the bottom of this website, or use the PayPal link on this page. Remember to add an extra buck to cover the cost of the PayPal fees to the Team, please.
---
Our Reputation For Service & Getting the Message Thru
While REACT has a well known reputation in public service, coordinating events such as parades, walk-a-thons, bike-a-thons, triathlons, run-a-thons, etc., they also are well known for their disaster preparedness training and ability to respond during emergencies. REACT members train together as a Team, by using public service events and drills to practice working together and improving our skills in communicating between ourselves and other stations. REACT does not believe in waiting until the emergency is upon us before teaching our members how to be better prepared to respond in a timely manner.
---
Combined Resources - Coverage Areas
We have active members in the team residing in three counties (Bexar, Comal, and Kendall), primarily the area from San Antonio (Bexar county) to the north, northwest and northeast (see map below). Note: We've also got registered members now in Caldwell County, but they activate with the HCHams ARES group.
Our membership is NOT limited by residence in any particular county, nor does it require a prospective member to have an Amateur Radio or GMRS license prior to joining. We DO require members to hold such licenses prior to radio operation where licenses are required.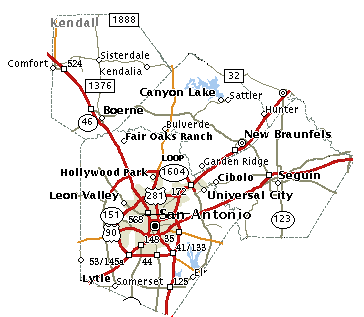 Today, you will find REACT members belonging to almost every other ham club and organization in the area, and in some cases, serving on their board of directors. Anytime you find a public service event using ham radio communications in the area, you are likely to find a few REACT members participating, even when REACT isn't in charge of the event

---
Original Purpose of REACT

REACT originally was a group of community volunteers who routinely monitored CB "emergency" channel 9. This was offered as a free service to motorists who needed directions or to relay requests for emergency assistance. Over the years, CB radio has changed, and it is no longer the essential tool for mobile communications that it once was. As a result, REACT has evolved. Our basic "public service" element is still the same but our responsibility and capabilities have grown to match today's environment. For more information about who we are today, please read about us.
---
Click Here to Download
REACT International's 30 second PSA!
(MPG file size is 4.95mb)
---
REACT Membership Application Available On-Line
We are currently seeking persons interested in joining REACT.as a member or supporter. If you have a genuine interest in public service and/or emergency communication preparedness, we would like to hear from you. A background in radio communications and an amateur radio license are desired but not necessary. More
Thank you for your interest in Hill County REACT. To learn more about REACT and how it helps people all over the world, please visit the website.
---
To learn more about Amatuer Radio in the San Antonio / Central Texas area, we highly recommend a visit to SanAntonioHams.Org website. Thanks again for visiting us.